Welcome to the Airbag Center
we are the largest North American distributors of car airbags online.
You have no items in your shopping cart.
About us

Airbag Center
14032 NW 82nd Avenue
Miami Lakes, Fl 33016
Eastern Times
Office Hours 9 - 5 PM M-F 
Warehouse Pickup Hours 10 - 4 PM M-F
Company Overview
The airbagcenter.com is owned and operated by Ascunce Enterprise, Inc. The company was founded in 1999 by Jose Ascunce and the main office is located 14032 NW 82nd Ave - Miami Lakes, Florida - 33016. The company's goal is to provide quality recycled automotive airbags and parts at a level above salvage yards and other distributors. Our competitors sell you soiled airbags with broken connectors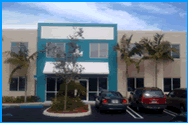 , frayed wires, damaged and missing parts. We excelled by creating our own five-point inspection system thereby delivering used airbags in like new condition that were ready to install. Early on in the company's history as the internet became a viable resource for automotive body shops and rebuilders. We invested all our energy to create a website that provided an easy method of identifying airbags and distributing SRS systems nationwide. In the year 2000, the airbagcenter.com was launched and we were the first company to market automotive airbags on-line over the Internet. Today we are proud to say that we have registered over 60,000 members and year after year our customers have voted our website the number one source of automotive airbags on the Internet.
GET STARTED, by searching our inventory of products